3PL vs 4PL: The Differences Explained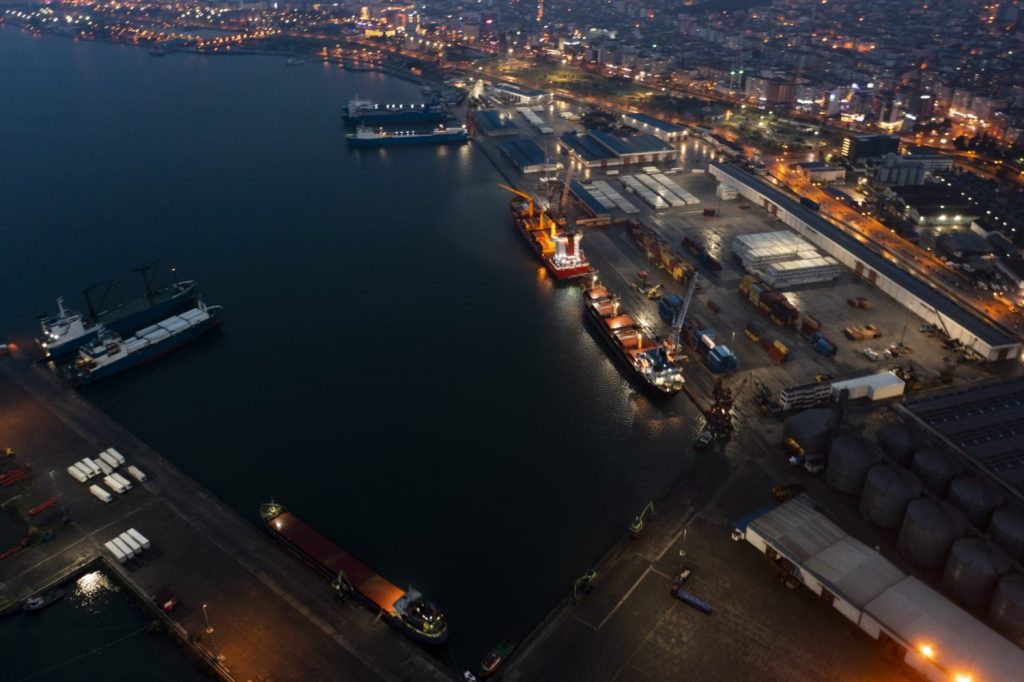 You'll read about 3PL services and 4PL companies in your search for specialized service providers. And although both relate to the outsourcing of fulfillment services and eCommerce logistics services, you should understand the key differences between the two.
In the following article, we'll explain the main differences between 3PL companies and fourth-party logistics providers to help you determine which type of logistics provider can help your business more.
What are Third-Party Logistics Solutions?
Third-party logistics refers to a manufacturer maintaining oversight of their supply chain while outsourcing transportation services and logistics operations to a 3PL provider. Third-party logistics providers focus on warehousing, inventory management, customs brokerage, freight forwarding, contract management, order fulfillment, and IT solutions. Still, they do not oversee the entire supply chain management and organization.
3PL providers might perform services such as crating, packing, and transportation. Most 3PLs manage their own assets and facilities where the fulfillment process and storage occur.
What is a 4PL Provider?
Fourth-party logistics (4PL) providers, also called lead logistics providers (LLPs), are a type of logistics company similar to third-party logistics providers but with management responsibility for all aspects of the supply chain. In other words, 4PL services include higher accountability, control, and supply chain solutions.
The 4PL provider is typically non-asset-based. They might own an IT system but do not handle the day-to-day operations. Instead, a manufacturer will outsource its entire logistics operations to them, and they, in turn, will delegate parts of the supply chain and manage multiple 3PL providers. The 4PL provider is the single point of contact for the supply chain.
What's the Difference Between 3PL and 4PL Logistics?
Manufacturers and other enterprises typically hand over logistics management to a 4PL to coordinate the activities of 3PL providers handling aspects of the supply chain, such as transportation services, warehousing, and e-commerce fulfillment.
The primary advantage of a 4PL partnership is offering a cost-effective high-value logistics model that provides a single point of contact for your supply chain. The 4PL provider should take over most logistical processes for you, such as acting as a liaison for 3PLs, shippers, warehouse vendors, and other contributors to your supply chain. However, with a 3PL, you will still have to manage certain aspects of the supply chain.
The 4PL partnership uses technology to streamline logistics operations, giving it increased visibility and transparency across numerous partners and suppliers. The manufacturing company can focus on its capabilities and count on the 4PL provider to manage the supply chain. Essentially, the 4PL company makes the kind of decisions the manufacturer would if the supply chain were handled in-house.
Although a 4PL provider can manage the complexities of manufacturing, retailers are moving toward a fourth-party logistics company to support e-commerce. The 4PL can manage those partnerships and optimize the network to use parcel carriers or couriers to help e-commerce instead of trucking services.
Summing up the key differences between the two logistics services:
4PL providers are typically better for medium-to-large businesses, while 3PL providers are more suitable for small-to-medium businesses.
4PL providers are at a higher level of optimization, accountability, and control, while 3PL providers focus more on day-to-day operations.
3PL providers often own assets like trucks and warehouses, while 4PL providers are generally non-asset-based.
4PL companies coordinate the activities of multiple 3PL providers.
4PL providers maintain a single point of contact for every business's supply chain, while 3PL providers have one or two points of contact in the supply chain.
What are the Primary Advantages of a Fourth-Party Logistics Provider?
Although a 3PL has benefits that include warehouse management systems and scalability, a single point of contact 4PL provider acts as an intermediary between you and the service providers, meaning your company does not deal with the issues that often occur from managing multiple partners. The 4PL will coordinate the efforts of one or more 3PLs, so you don't get involved.
A 4PL is an objective party that designs supply chain solutions for your business, focusing on finding the best combination of value and service without regard to the infrastructure associated with vendors. Because of this, you will have a supply chain tailored to your needs and industry requirements.
Part of the 4PL services is gathering information from multiple 3PL providers and providing a single view of your metrics, inventory, order status, shipment status, and pricing across the network. This transparency allows you to assess your supply chain and adjust quickly to market changes.
Working directly with a 3PL can require management and oversight to ensure the performance meets your standards. However, many of the day-to-day operations remain out of your control because you must depend on the providers selected by the 3PL to meet your service commitments.
Also, asset-based 3PLs may tend to focus too heavily on ensuring that their own assets are fully utilized instead of ensuring that your company is receiving the lowest rates or best services from other providers. A non-asset-based 4PL helps control your logistics operations and provides oversight for multiple logistics providers.
Is 4PL a Better Choice Than 3PL for Your Company?
The decision on which type of logistics you need depends mainly on which stage of growth your business fits. For instance, a startup might only require first-party logistics and begins with in-house fulfillment, while a company experiencing rapid growth might hire a trucking company to deliver their products as in second-party logistics.
A 3PL provider helps you take care of your day-to-day operations and logistics needs but will still leave the management to you. If the order fulfillment process is becoming too much for your growing business, a 3PL provider might be the answer for your business. A 3PL will take on the order fulfillment process, including e-commerce warehousing, inventory management, sourcing shippers, and picking and packing.
On the other hand, if you have grown your company to the size of an enterprise, a 4PL provider might be the better choice. It can take control of your logistics operations with comprehensive management and the administration of multiple logistics providers. A 4PL logistics provider is one more layer of separation between you and your supply chain. It acts as a consultant, outsourcing all supply chain tasks and freeing you to continue growing your business.
While 3PL and 4PL services each offer advantages, selecting a logistics model ultimately depends on what works better for your business growth needs.
Titan Worldwide Offers Customized Solutions
Titan meets your needs by first understanding your objectives and requirements. We listen and work with you to create a logistics solution that makes the most sense for you.
Check out our Logistics Services page for more information and solutions for your business, or contact us today for a free quote.