10 Reasons To Use a Heavy Haul Freight Broker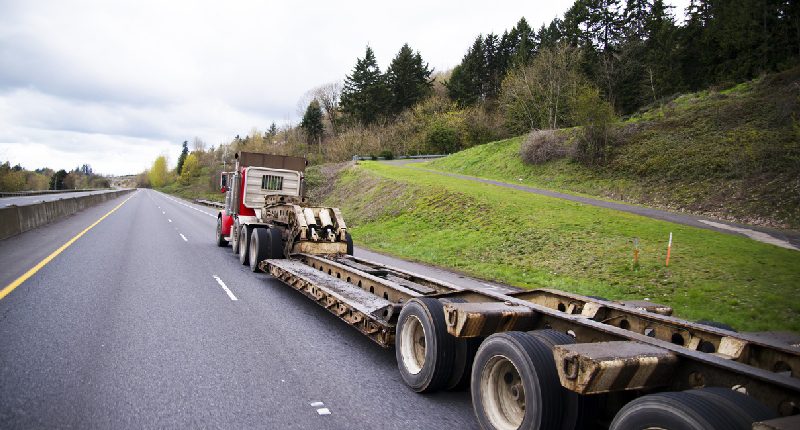 Using the transport services of a heavy haul freight broker can help your business in numerous ways. Many companies throughout the US and Canada (and even Alaska) are already reaping freight brokers' benefits, including saving money, improving customer service, and minimizing or eliminating errors. A heavy haul broker could be essential to your company's future success. Below are the top ten reasons heavy-load shippers need freight brokers' shipping services.
What Do You Stand to Gain by Working with a Heavy Haul Freight Brokerage?
Heavy haul brokers like Titan Worldwide will find the most experienced and reliable truck driver or owner-operator to transport your oversized freight. Our transport agents will assess each trucker who wants to ship your load, ensuring they have the proper experience and the right trailer to transport your heavy equipment.
Our experienced team of drivers, dispatchers, and logistics specialists will then take care of any other requirements for your shipment, such as load assistance, pilot cars, and oversize permits.
Here are ten reasons you should seriously consider choosing Titan for your heavy-haul freight shipping needs:
1. Sharing in the Benefits of Experience
A heavy haul freight broker has years of experience building a network of qualified over-the-road haulers. Brokers know whom to contact when you need an experienced truck driver with the proper equipment and overweight permits. You can rely on this broker's strong contacts to acquire the required vehicles even when capacity is scarce. Remember, when working with a heavy haul freight broker, you can rest assured that the trucking company is licensed, bonded, and insured to pick up and haul your cargo.
2. Saving Money
Hiring, training, and retaining full-time shipping employees is expensive and frustrating. Using a freight broker to manage your shipping needs, you pay for shipping services only when needed. And, because of the volume a heavy-haul trucking broker like Titan provides to its network of truckers, you will likely receive a better break on pricing than looking for capacity by yourself. Heavy haul brokers know the trucking industry and can find the best rates to ship your oversize load.
3. Minimizing Expensive Shipping Errors
An experienced freight brokerage provides a seamless experience for its customers, including quickly handling issues that crop up after the load leaves the dock until it has reached its destination. This level of oversight, provided by experts who understand the shipping process's intricacies, helps avoid costly mistakes while completing forms, scheduling loads, and working with carriers.
Also, adding new shipping employees leaves your company vulnerable to delivery mistakes. On the other hand, freight brokers are specialists in the logistics industry and are less likely to make rookie mistakes.
4. Carrier and Trailer Options
Freight brokerages focus on maintaining excellent relationships with the carriers in their network, and they can identify the most appropriate carriers for you. Because of these relationships, they can ensure that your heavy load, such as construction equipment, receives the proper trailer for your situation. Whether a flatbed, drop deck, double drop, step deck, or even a reefer, you can rely on a professional freight broker to connect to the best equipment options.
5. An Invaluable Partnership
An excellent freight broker looks to foster long-term relationships predicated on communication, transparency, and trust. A collaborator in the complex and dynamic industry can be a significant advantage for any shipper. By partnering with a trusted freight broker, companies will have a resource to consult when questions, concerns, or emergencies arise.
6. Enhanced Efficiency
Using a professional freight broker allows businesses to gain a competitive edge since they no longer must waste time communicating with carriers for rates and waiting for a written freight quote. The freight broker will handle all these details, freeing you for the following item on the list…
7. More Time to Focus on Key Tasks
Freight brokers allow organizations to spend more resources on business development and customer satisfaction tasks. They can concentrate on what they do best: improving or maintaining their company's competitive edge.
8. Improving Client Satisfaction
When your heavy equipment and wide loads reach your customer's dock on time or early, they will be satisfied or even delighted, making them much more likely to do business with you in the future. Professional and timely product deliveries also help you get improved online reviews.
9. Managing Complicated Documentation
Completing shipping documents is an annoying and time-consuming task. However, not meeting them is worse since it often causes delays and creates issues for your company. But if you work with a freight broker, they will do all your shipping paperwork.
10. Keeping Up with Industry Changes
Shipping regulations and restrictions can be challenging for those unfamiliar with them. Seeking the expertise of a freight broker removes the responsibility and worry of staying abreast of industry changes.
The Bottom Line
When you work with Titan Worldwide, you participate in the benefits of a partnership, helping your business become more efficient. At the same time, you will see a marked improvement in your customers' satisfaction level.
Using the services of a professional freight broker like Titan is a giant step toward taking your business to the next level of success. We invite you to contact us at Titan Worldwide to discover how we can help your organization save money and optimize efficiency. We promise to deliver exceptional freight services while helping you meet your goals. We look forward to a long and fruitful partnership with you!