7 Facts About Wind Energy in Texas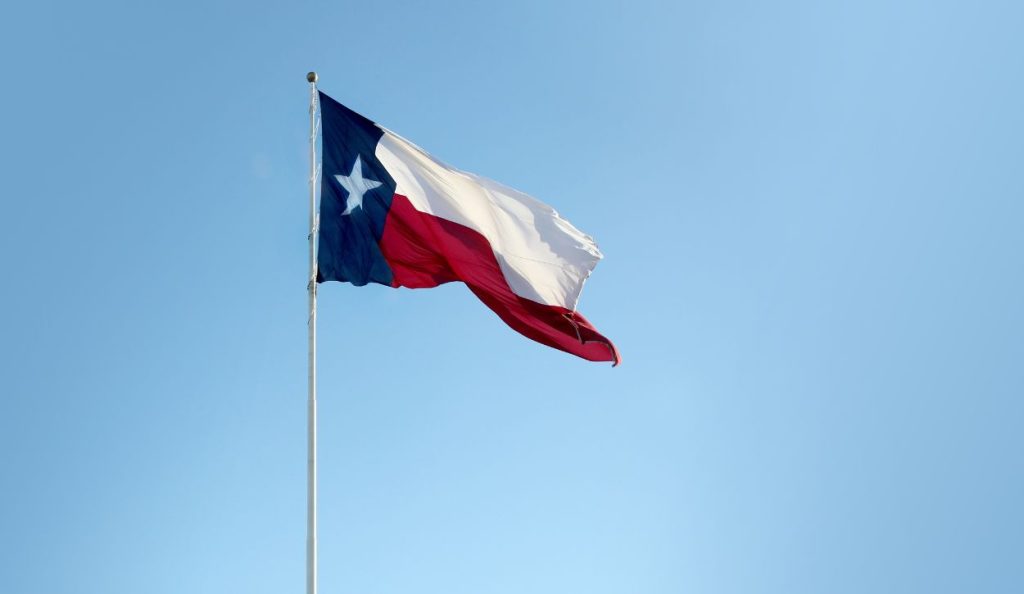 For over 17 straight years, Texas has led the U.S. in wind energy – installing more wind turbines and producing more wind power than any other state by a landslide.1 Not only are the wide plains of Texas conducive to high wind speeds, but Texas has benefited from breaking into the wind sector earlier than many other states. In 2008, Texas made headlines for investing $4.9 billion in wind turbine infrastructure by laying an extensive network of transmission lines.2 At the time, it was the biggest wind project in United States history – and continued projects like this have kept Texas at the forefront of wind energy for close to two decades.
Texas is actually the only state with its own power grid, called the Electric Reliability Council of Texas (ERCOT).3 Subject to fewer regulations, the independent Texas power grid is one reason Texas energy production looks different from much of the U.S. Read on for more facts about wind power in the Lone Star State, and how Texas wind contributes to America's investment in renewable, clean energy.
1. Texas Leads the Country in Wind Turbine Power Capacity
As of 2023, wind turbines in Texas amount to 40,555 MW (megawatts) of installed wind capacity – a higher power capacity than any other state by a significant margin. Iowa has the second highest installed wind capacity in the U.S., at 13,007 MW, which is still less than a third of Texas' wind power. Texas leads other states by such a wide margin due to a variety of factors – including abundance of land, ideal topography, and early investment in wind turbine infrastructure that gave Texas a headstart in the wind energy industry.
2. Wind Farms in Texas Generate 26% of U.S. Wind Energy
According to the U.S. Energy Information Administration (EIA), over a quarter of United States' total wind energy comes from wind turbines in Texas. In 2022, Texas wind generation amounted to 26% of the country's wind power, the highest percentage by far – with Iowa and Oklahoma contributing 10% and 9% respectively.4
While California is home to the largest wind farm in the U.S. (the 1,550 MW Alta Wind Energy Center)5, Texas continues to outperform every other state overall. The largest wind farm in the state – and second in the country – is found in south Texas. The Los Vientos wind farm, spread between 5 phases, features over 400 wind turbines amounting to a total generating capacity of 910 MW.6
3. Texas is Home to the Most Wind Turbines of Any State
Installed power capacity doesn't always correspond to the number of wind turbines, as larger turbines generate power more efficiently than smaller turbines. But in addition to a staggering 40 GW (gigawatts) of installed power capacity, Texas also leads the nation in turbine quantity – with a total of over 18,000 installed turbines as of 2023.7 Texas' early investment in wind turbine infrastructure and expansive, open land has allowed for vast wind farms. The Roscoe Wind Farm in Sweetwater, TX, for example, features 627 wind turbines across 100,000 acres of west Texas land.8
4. Texans Get More Electricity from Wind than Coal
As of February 2023, wind comprises 10% of all utility-scale electricity generation in the United States – under natural gas (39.8%), coal (19.5%), and nuclear power (18.2%).9 But in Texas, wind energy represents 23.5% of the electric grid mix – well above the national average.10 Natural gas remains the most significant source of Texas' electricity, at 44.7%. However, wind energy currently outperforms both coal and nuclear power plants. It's clear Texas is investing in diverse energy sources to meet high electricity demand.
5. Wind Power and Solar Power Achieve High Complementarity in Texas
Energy "complementarity" is a way of measuring how energy sources complement each other's energy production in terms of space and/or time.11 Complementarity is often considered in the context of renewable energy sources that are dependent on external factors (such as the wind and sun). Texas is proving to be a unique region of the United States because it is optimal for both wind energy and solar energy, resulting in high complementarity.
Researchers at Rice University conducted a study to assess the complementarity of wind and solar energy sources in Texas. They found that wind and sun patterns in Texas are complementary over the course of the day, with wind turbines and solar panels successfully compensating for lulls in the other's power output. There is also complementarity between regions, with western and coastal lands experiencing windy conditions during different seasons of the year.12 Wind and solar complementarity allows for renewable energy opportunities not available to most of the United States. As researchers continue to explore alternatives and supplements to fossil fuels and power plants, Texas is a fascinating case study in successfully generating electricity from complementary renewable energy sources.
6. Over 26,000 Texans are Employed in the Wind Industry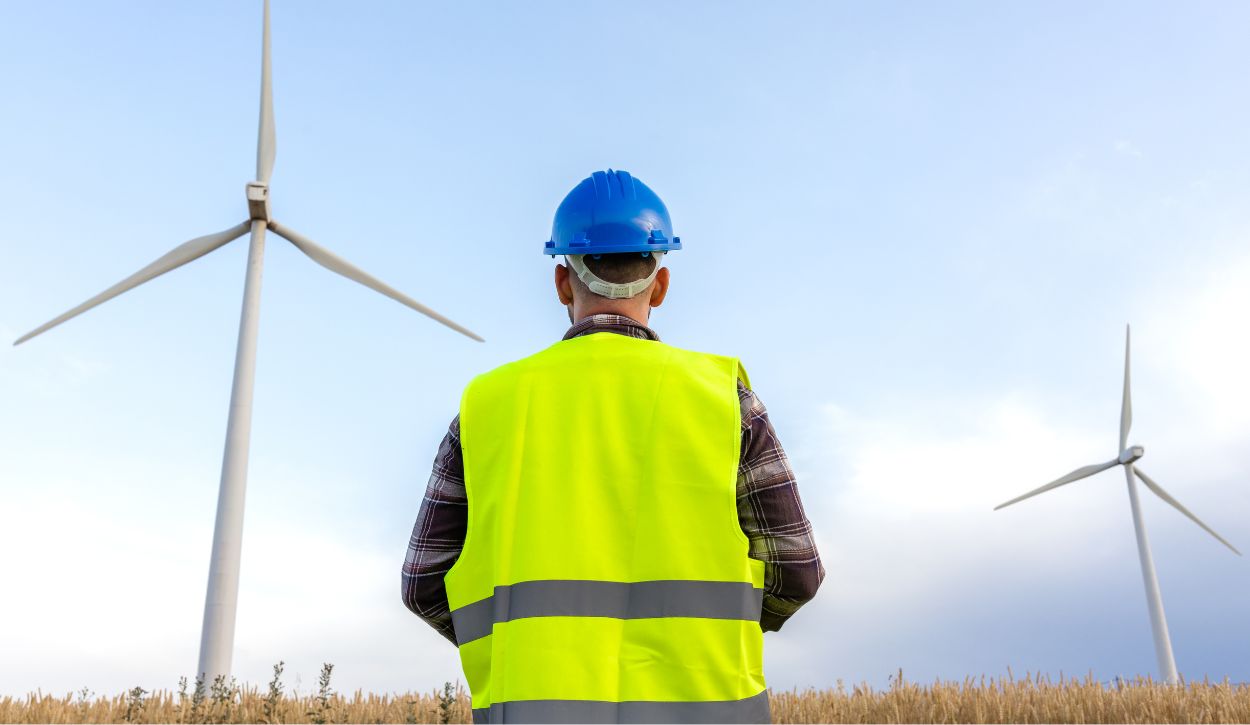 One of the practical advantages of wind energy is its contribution to domestic labor. Manufacturing, installing, and maintaining wind turbines requires the coordinated effort of many types of workers. The latest land-based wind market report from the U.S. Department of Energy (DOE) found that the wind energy industry in the U.S. currently employs over 125,000 people. And according to the Texas Comptroller's office, the Lone Star State was home to 26,135 wind generation jobs last year.13 With an annual wage average of over $100,000, these jobs not only demonstrate the success of the wind industry in Texas, but also its value to the domestic economy.14
7. Texas is the Top State of Entry for Wind Turbine Imports
Although domestic turbine manufacturing in the United States is growing, the U.S. continues to import most wind turbine parts from overseas. Texas is the top state of entry for these shipments by a significant margin. In 2022, an estimated $1.4 billion worth of wind turbine-related imports came through Texas ports – no doubt many of them destined for Texas manufacturing facilities and wind farms.
Wind Turbine Inland Transportation
Transporting large wind turbine parts from the port to their final destination is a major component of any wind project. You will need a reliable logistics partner with extensive experience in transporting heavy machinery to make sure the process goes smoothly and safely! Contact the heavy haul experts at Titan Worldwide for assistance with planning and implementing your wind project.
LEARN MORE