8 Tips To Make Your Next Heavy Haul Successful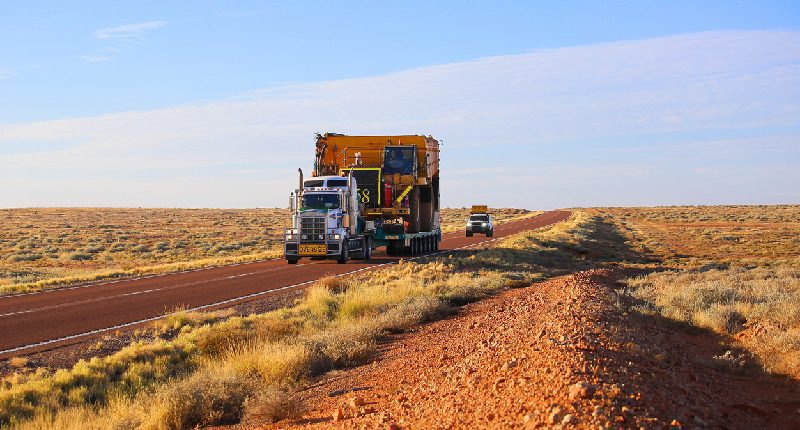 Numerous industries count on heavy haul trucking companies to carry their oversized loads. This heavy freight typically includes construction equipment like tractors or excavators, requiring special attention and years of experience.
These heavy loads are often hauled across state lines and sometimes under severe weather conditions, adding to the challenge of meeting on-time deliveries. Moving heavy equipment requires expertise and preparation. Use these eight tips from a leader in the heavy haul trucking industry to ensure every heavy haul is successful.
1. Keep Safety in Mind Through Every Step of the Trip
Pay attention to every detail, starting with loading and securing the equipment properly for the driver's safety and others on the road. Unloading heavy equipment is another challenge that demands qualified and experienced workers to ensure safe hauling services.
2. Know the Details of Your Heavy Haul Load
Identifying the details helps you properly plan each project segment while complying with Department of Transportation (DOT) regulations. Having information such as the heavy-haul load weight, travel distance, and exact load dimensions will enable you to plan the trip's logistics accurately.
3. Choose the Right Trailer for the Job
Operators must consider the cargo, load specifics, road conditions, and other factors to ensure a safe and efficient trip. Heavy hauls and super loads are often higher than standard loads and cannot clear underneath utility lines or underpasses. In those cases, picking a drop deck or step deck trailer will be preferable to a flatbed. Matching the trailer to the load is one of the keys to a successful haul.
4. Map Out the Route
Haulers that carefully plan their route improve their chances of a successful trip. Route selection and timing affect how quickly you arrive at your destination and allow for competitive pricing. Consider these factors as you plan:
High-volume traffic times
Congested areas
Road construction
State and local traffic restrictions
Toll roads
Inclement weather
5. Plan the Pickup and Drop Off
When planning heavy-haul transportation services, it's easy to focus only on the trip and overlook the pickup and drop-off sites. However, researching these locations will inform you of the need for cranes, forklifts, or other specialized rigging equipment to load and unload heavy equipment. Selecting lifting equipment for each area compatible with your budget will result in an efficient process.
6. Know the Heavy-Haul Industry's Rules and Regulations
Rules and regulations for the heavy haul industry often change across state and county lines, and understanding them can helps avoid costly fines and fees. Also, remember that federal regulations apply to commercial vehicles over 10,000 pounds GVWR when hauling interstate commerce.
7. Get the Heavy-Haul Permits You Need
After you have determined the load dimensions and weight and picked the trailer, it's time to gather the required heavy haul permits. If your route takes you through several counties or states, you might need more than one permit. Also, you may need to hire pilot cars to lead and follow specific oversized loads.
8. Work with a Reliable and Experienced Heavy Haul Trucking Company
A successful heavy-haul transportation experience requires a thorough understanding of the project requirements and the experience and knowledge to see it through. Partnering with a reputable heavy-haul trucking company ensures you will hit your project goals while saving time and hassle.
The logistics and shipping professionals at Titan Worldwide have the resources and expertise to meet your heavy-haul transportation needs. We have 2-axle to 14-axle trailers to transport the most extensive equipment allowed on the road, and a team of logistics experts committed to safety, service, and core values and bringing your project in on budget.
Contact us today and discover all the solutions Titan can offer for your heavy-haul needs!